---
About The Site
Building this site is a kind of creative therapy for me because getting HTML and CSS to realise a concept is like solving logic puzzles. Right now it is an assortment of things I want to share with anyone who wants to see it. I hope to add to the site little by little over time. Thanks for visiting!
---
Layout History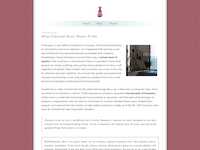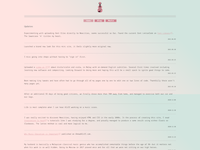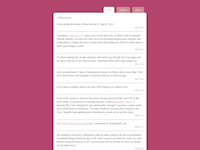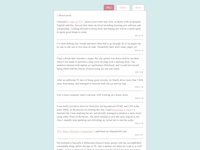 ---
Links To Other Sites
"The Internet & Capitalism" on Yesterweb Zine · Brief write-up about what the Internet was like, and what it has become.
"The Granny Knot" on Ian's Shoelace Site · Learn how to tie proper shoelace bows from Professor Shoelace.
Listography · For making lists for reflection, inspiration, etc. There are no likes or comments, no way to interact with other users on-site. I actually discovered Neocities through someone's Listography. My own account has been around since 2008 and it was cringey nice to see things my younger self wrote.